In this section you will find annotations to the talks in the program.
Organizers reserve the rights to change in the program!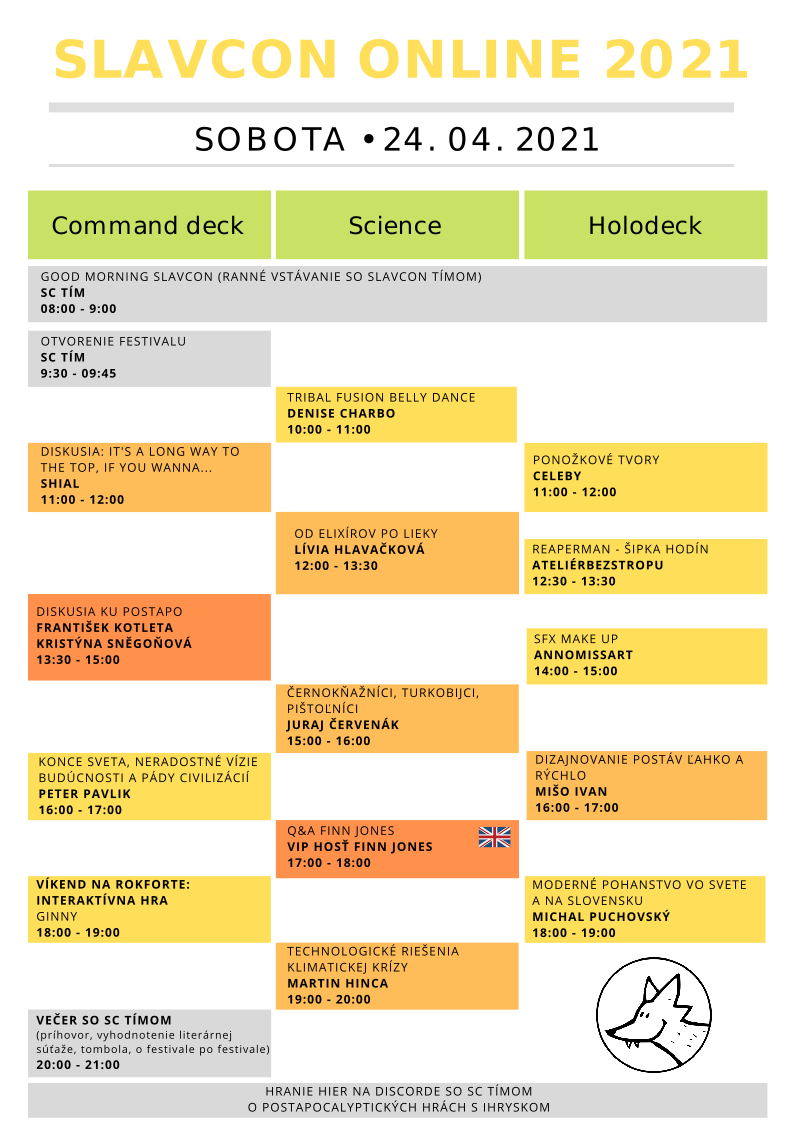 Science
Science
Juraj Červenák vám na prednáške porozpráva o černokňažníkoch, turkobijcoch a pištoľníkoch, ktorí sa v jeho dielach pravidelne objavujú. 
Science
[Diskusia je v ANGLIČTINE] Diskusia s Finnom Jonesom o živote, vesmíre a vôbec., ale aj o jeho filmovej kariére, jeho postavách, novinkách, ako sa mu žije v LA, a živote.